Product Description
High Quality NM HRC FCL L Type Flexible Jaw Coupling
1. Material: Carbon steel, Alloy steel, Aluminum, Rubber and Cast Iron etc.
2. Finishing: Painted, blacken, zinc plated and so on.
3. OEM and ODM are available
4. Quick and easy mounting and disassembly.
5. High quality with competitive price
Our coupling type as below:
Chain Coupling: 3012, 4012, 4014, 4018, 5014, 5016, 5018, 6018, 6571, 6571, 8018, 8571, 8571, 1571, 12018, 12571
Tyre Coupling: A40,A50,A60,A70,A80,A90,A100,A110,A120,A140,A160,A180,A200
HRC Coupling: 70, 90, 110, 130, 150, 180, 230, 280
MH Coupling:  45, 55, 65, 80, 90, 115, 130, 145, 175, 200
NM Coupling: 50, 67, 82, 97, 112, 128, 148, 168, 194, 214, 240, 265
Jaw Coupling:  L035, L050, L070, L075, L090, L095, L099, L100, L110, L150, L190, L225
Flange Coupling: 90, 100, 112, 125, 140, 160, 180, 200, 224, 250, 280, 315, 355, 400, 450, 560, 630
Pin Coupling: 67, 83, 102, 134, 178, 204, 254, 318
Spacer Coupling: F40, F50, F60, F70, F80, F90, F100, F110, F120, F140
Jaw Coupling:  L035, L050, L070, L075, L090, L095, L099, L100, L110, L150, L190, L225
HangZhou CHINAMFG Industry Co., Ltd. is a specialized supplier of a full range of chains, sprockets, gears, gear racks, v belt pulley, timing pulley, V-belts, couplings, machined parts and so on.
Due to our CHINAMFG in offering best service to our clients, understanding of your needs and overriding sense of responsibility toward filling ordering requirements, we have obtained the trust of buyers worldwide. Having accumulated precious experience in cooperating with foreign customers, our products are selling well in the American, European, South American and Asian markets. Our products are manufactured by modern computerized machinery and equipment. Meanwhile, our products are manufactured according to high quality standards, and complying with the international advanced standard criteria.
With many years' experience in this line, we will be trusted by our advantages in competitive price, one-time delivery, prompt response, on-hand engineering support and good after-sales services.
Additionally, all our production procedures are in compliance with ISO9001 standards. We also can design and make non-standard products to meet customers' special requirements. Quality and credit are the bases that make a corporation alive. We will provide best services and high quality products with all sincerity. If you need any information or samples, please contact us and you will have our soon reply.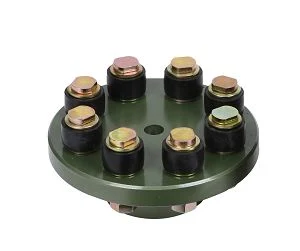 How does a flexible coupling deal with backlash and torsional stiffness?
A flexible coupling deals with backlash and torsional stiffness in the following ways:
Backlash: Backlash refers to the play or clearance between mating teeth in mechanical systems. In certain couplings, such as gear couplings, some degree of backlash is unavoidable due to the space between the teeth. However, flexible couplings with elastomeric or beam-type elements typically have minimal to no backlash. The flexibility of these elements allows them to maintain continuous contact and transmit torque smoothly without any gaps or play between components.
Torsional Stiffness: Torsional stiffness is the ability of a coupling to resist rotational deformation or twisting under torque. It is essential to have adequate torsional stiffness in some applications to ensure accurate motion transmission and responsiveness. Flexible couplings exhibit a balance between torsional stiffness and flexibility. While they allow for a degree of angular and parallel misalignment, they still possess sufficient torsional stiffness to transmit most of the torque efficiently. This characteristic helps maintain the precision of motion control systems and prevents power losses due to deformation.
The design and materials used in flexible couplings contribute to their ability to address both backlash and torsional stiffness effectively. Here are some key features:
Elastomeric Elements: Couplings with elastomeric elements, such as rubber or polyurethane, provide excellent flexibility to absorb misalignments and dampen vibrations. They also exhibit minimal backlash as the elastomeric material maintains continuous contact between the coupling components.
Beam-Type Couplings: Beam-type couplings use thin metal beams to transmit torque. These couplings offer high torsional stiffness while still accommodating misalignments. The beams can flex slightly under torque, absorbing shocks and compensating for misalignment without compromising torsional rigidity.
Composite Couplings: Some flexible couplings use composite materials that combine the advantages of different materials to achieve specific performance characteristics. These composites can offer low backlash and precise torsional stiffness, making them suitable for demanding applications.
High-Quality Manufacturing: The precision manufacturing of flexible couplings ensures that components fit together with minimal clearances, reducing backlash. Additionally, high-quality materials contribute to better torsional stiffness and overall performance.
Overall, flexible couplings strike a balance between flexibility to accommodate misalignments and sufficient torsional stiffness to transmit torque efficiently. By effectively addressing backlash and torsional stiffness, these couplings contribute to the smooth and reliable operation of various mechanical systems.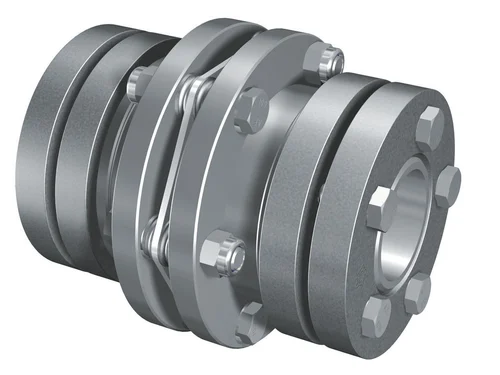 What are the common signs of wear and failure in flexible couplings?
Flexible couplings can experience wear and failure over time, which may lead to operational issues and potential equipment damage. Some common signs of wear and failure in flexible couplings include:
Excessive Vibrations: An increase in vibrations during operation can indicate wear or misalignment in the flexible coupling. Excessive vibrations can also lead to additional wear on connected equipment.
Strange Noises: Unusual noises, such as squealing, rattling, or clunking sounds, may indicate misalignment, fatigue, or damaged elements in the flexible coupling.
Increased Heat: If a flexible coupling is operating at a higher temperature than usual, it could indicate increased friction due to wear or improper lubrication.
Visible Damage: Physical inspection may reveal visible signs of wear, such as cracks, tears, or distortion in the flexible coupling's components.
Reduced Performance: A decrease in the performance of the connected machinery, such as lower speed or torque transmission, may be a sign of coupling wear.
Looseness or Play: Excessive play or looseness in the coupling may indicate worn or damaged components, which can lead to misalignment and decreased efficiency.
Leakage: In the case of fluid-filled couplings, leakage of the fluid can indicate seal damage or wear in the coupling.
Cracks or Corrosion: Cracks or signs of corrosion on metallic components of the coupling can indicate material fatigue or exposure to harsh environmental conditions.
Uneven Wear: Uneven wear patterns on coupling elements or unusual wear at specific points can be indicative of misalignment or excessive torque.
Increased Friction: If the flexible coupling starts to exhibit increased resistance or friction during operation, it may be a sign of wear or inadequate lubrication.
Regular maintenance and inspection are essential to identify these signs of wear and failure early on and prevent further damage to the flexible coupling and connected equipment. Timely replacement or repair of worn or damaged components can help maintain the reliability and efficiency of the system.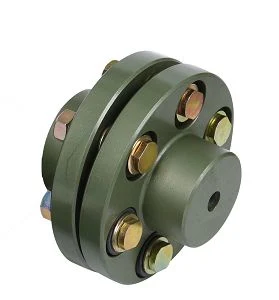 How do flexible couplings compare to other types of couplings in terms of performance?
Flexible couplings offer distinct advantages and disadvantages compared to other types of couplings, making them suitable for specific applications. Here is a comparison of flexible couplings with other commonly used coupling types in terms of performance:
Rigid couplings are simple in design and provide a solid connection between two shafts, allowing for precise torque transmission. They do not offer any flexibility and are unable to compensate for misalignment. As a result, rigid couplings require accurate shaft alignment during installation, and any misalignment can lead to premature wear and increased stress on connected equipment. Rigid couplings are best suited for applications where shaft alignment is precise, and misalignment is minimal, such as in well-aligned systems with short shaft spans.
Flexible couplings, as discussed previously, excel at compensating for misalignment between shafts. They offer angular, parallel, and axial misalignment compensation, reducing stress on connected components and ensuring smooth power transmission. Flexible couplings are versatile and can handle various applications, from light-duty to heavy-duty, where misalignment, vibration damping, or shock absorption is a concern. They provide a cost-effective solution for many industrial, automotive, and machinery applications.
Oldham couplings are effective at compensating for angular misalignment while maintaining constant velocity transmission. They offer low backlash and electrical isolation between shafts, making them suitable for precision motion control and applications where electrical interference must be minimized. However, Oldham couplings have limited capacity to handle parallel or axial misalignment, and they may not be suitable for applications with high torque requirements.
Gear couplings are robust and can handle high torque levels, making them suitable for heavy-duty applications such as mining and steel mills. They offer good misalignment compensation and have a compact design. However, gear couplings are relatively more expensive and complex than some other coupling types, and they may generate more noise during operation.
Disc couplings provide excellent misalignment compensation, including angular, parallel, and axial misalignment. They have high torsional stiffness, making them ideal for applications where accurate torque transmission is critical. Disc couplings offer low inertia and are suitable for high-speed applications. However, they may be more sensitive to shaft misalignment during installation, requiring precise alignment for optimal performance.
The choice of coupling type depends on the specific requirements of the application. Flexible couplings excel in compensating for misalignment and vibration damping, making them versatile and cost-effective solutions for many applications. However, in situations where high torque, precision, or specific electrical isolation is necessary, other coupling types such as gear couplings, disc couplings, or Oldham couplings may be more suitable. Proper selection, installation, and maintenance of the coupling are essential to ensure optimal performance and reliability in any mechanical system.



editor by CX 2023-10-16