Product Description
Product Description
FCL flexible coupling is widely used,owing to its advantages:compact designing,easy installation,convenient maintenance,small size and light weight.As long as the relative displacement between shafts is kept within the specified tolerance,coupling will operate the best function and have a longer working life.
Size available from:90,100,112,125,140,160,180,200,224,250,280,315,355,400,450,560,630
FCL flexible coupling is widely used for its compact design, easy installation, convenient maintenance, small size and light weight. 
1. A flexible structure that is made through combining a flange with a coupling bolt.
2. Easy to attach.
3. Easy to replace the bush by just removing the coupling bolt, which makes maintenance and preservation easy.
4. Absorbs misalignment such as eccentricity and declination, and absorbs screw vibrations to prevent noise.
5. Does not transmit the thrust load.
6. Material could be customized.
Detailed Photos
Product Parameters
Packaging & Shipping
Package
Standard suitable package / Pallet or container.
Polybag inside export carton outside, blister and Tape and reel package available.
If customers have specific requirements for the packaging, we will gladly accommodate.
Shipping

10-20working days ofter payment receipt comfirmed (based on actual quantity).
Packing standard export packing or according to customers demand.   

Professional goods shipping forward.
Company Profile
FAQ
Q: Are you trading company or manufacturer?
A: We are factory.
Q: How long is your delivery time?
A: Generally it is 5-10 days if the goods are in stock. or it is 15-20 days if the goods are not in stock, it is according to quantity.
Q: Do you provide samples ? is it free or extra ?
A: Yes, we could offer the sample for free charge but do not pay the cost of freight.
Q: What is your terms of payment ?
A: Payment=1000USD, 30% T/T in advance ,balance before shippment.
We warmly welcome friends from domestic and abroad come to us for business negotiation and cooperation for mutual benefit. To supply customers excellent quality products with good price and punctual delivery time is our responsibility.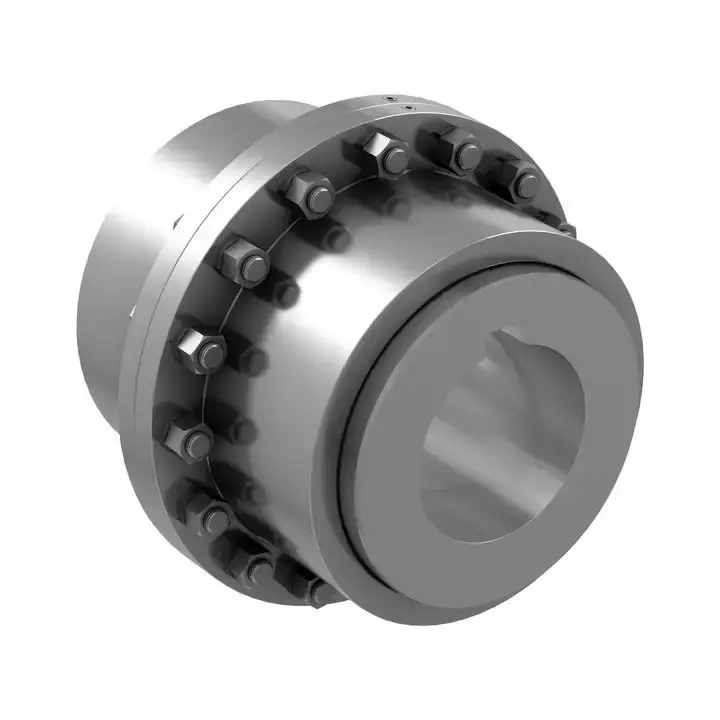 How does a flexible coupling help in power transmission efficiency?
Flexible couplings play a crucial role in improving power transmission efficiency in various mechanical systems. Here are the ways in which flexible couplings contribute to enhanced efficiency:
Misalignment Compensation: In real-world applications, it is challenging to achieve perfect alignment between shafts due to manufacturing tolerances, thermal expansion, or external forces. Flexible couplings can accommodate both angular and parallel misalignments between the driving and driven shafts. By doing so, they ensure that the torque is transmitted smoothly and efficiently despite misalignment, reducing power losses due to misaligned shafts.
Vibration Damping: Vibrations in mechanical systems can lead to energy losses and premature wear of components. Flexible couplings with vibration-damping properties can absorb and dampen vibrations generated during operation. By reducing the transmission of vibrations, these couplings help to maintain power transmission efficiency and extend the lifespan of connected equipment.
Shock Load Absorption: During start-up or sudden changes in operating conditions, equipment may experience shock loads. Flexible couplings are designed to absorb and cushion these shock loads, preventing sudden impacts on the system. By minimizing the shock load's effect, flexible couplings contribute to smoother power transmission and reduced stress on components.
Torsional Stiffness: While flexible couplings allow for misalignment compensation, they still exhibit a certain degree of torsional stiffness. This stiffness ensures that the majority of the torque is efficiently transmitted from the driving to the driven shaft, minimizing power losses due to deformation or bending of the coupling.
Reduced Friction and Wear: Flexible couplings typically have a simple design with fewer moving parts. This simplicity leads to reduced friction and wear compared to more complex coupling types. Lower friction means less energy dissipation, resulting in improved power transmission efficiency.
Compatibility with Various Applications: Flexible couplings come in a wide range of designs and materials to suit different applications. Whether it's high-speed machinery, heavy-duty equipment, or precision systems, there are flexible coupling options optimized for each use case. Selecting the appropriate coupling for the specific application ensures efficient power transmission.
In summary, flexible couplings enhance power transmission efficiency by compensating for misalignment, damping vibrations, absorbing shock loads, providing torsional stiffness, reducing friction and wear, and offering compatibility with diverse applications. The combination of these features contributes to improved overall system efficiency and helps optimize the performance of mechanical systems.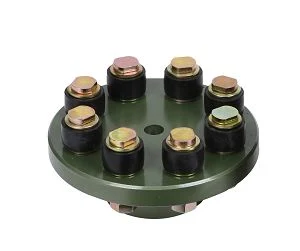 Can flexible couplings be used in precision manufacturing equipment, such as CNC machines?
Yes, flexible couplings can be used in precision manufacturing equipment, including CNC (Computer Numerical Control) machines. CNC machines require high accuracy and precision during operation to produce complex and intricate parts. Flexible couplings play a vital role in such equipment by providing various benefits that enhance their performance and reliability.
Compensation for Misalignment: CNC machines often have multiple moving parts and axes that need precise alignment. Flexible couplings can accommodate small misalignments between these components, ensuring smooth and reliable power transmission without inducing additional stress or strain on the system.
Vibration Damping: Precision manufacturing requires minimizing vibrations that could affect the quality of the finished product. Flexible couplings with damping properties can absorb and dissipate vibrations, resulting in better surface finishes and accuracy of the machined parts.
Torsional Flexibility: CNC machines may experience torque fluctuations during acceleration, deceleration, or tool changes. Flexible couplings with torsional flexibility can handle these variations and prevent torsional vibrations from affecting the machining process.
Backlash Compensation: Some types of flexible couplings, such as beam couplings, offer minimal or near-zero backlash. This characteristic is essential in CNC machines, as it helps maintain positional accuracy during direction changes and reversals.
High Torque Transmission: CNC machines may require high torque transmission capabilities, especially in heavy-duty cutting or milling operations. Flexible couplings can handle substantial torque loads while still providing flexibility to address misalignments.
Reduced Maintenance: With the ability to absorb shocks and compensate for misalignment, flexible couplings can extend the life of other mechanical components in the CNC machine, reducing overall maintenance requirements and downtime.
It's important to select the appropriate type and size of flexible coupling based on the specific requirements of the CNC machine, including torque, speed, misalignment, and environmental conditions. Regular maintenance and inspection of the flexible couplings will ensure optimal performance and contribute to the overall precision and efficiency of the CNC machine.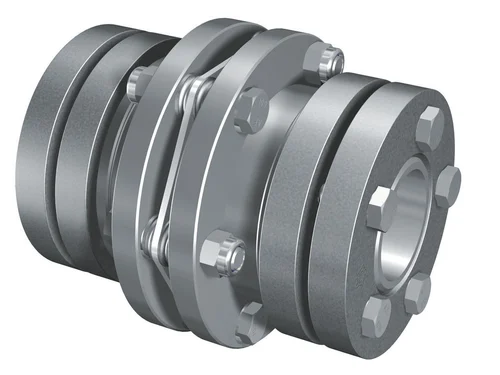 Can flexible couplings be used in applications with varying operating temperatures?
Yes, flexible couplings can be used in applications with varying operating temperatures. The suitability of a flexible coupling for a specific temperature range depends on its design and the materials used in its construction. Different types of flexible couplings are available to handle a wide range of temperature conditions, making them versatile for use in various industries and environments.
High-Temperature Applications:
For applications with high operating temperatures, such as those found in certain industrial processes, exhaust systems, or high-temperature machinery, flexible couplings made from materials with excellent heat resistance are used. These materials may include stainless steel alloys, heat-treated steels, or specialized high-temperature elastomers. High-temperature flexible couplings are designed to maintain their mechanical properties, including flexibility and torque transmission capabilities, even at elevated temperatures.
Low-Temperature Applications:
Conversely, for applications in extremely cold environments or cryogenic processes, flexible couplings constructed from materials with low-temperature resistance are employed. These couplings are designed to remain flexible and functional at very low temperatures without becoming brittle or losing their ability to handle misalignment. Some low-temperature couplings may use special polymers or elastomers with excellent cold-temperature performance.
Temperature Range Considerations:
When selecting a flexible coupling for applications with varying operating temperatures, it is essential to consider the specific temperature range in which the coupling will operate. Some flexible couplings have a wider temperature range, allowing them to function effectively in both high and low-temperature environments. However, in extreme temperature conditions, specialized couplings may be necessary to ensure reliable performance and prevent premature failure.
Manufacturer Guidelines:
Manufacturers of flexible couplings provide guidelines and specifications regarding the temperature range of their products. It is crucial to consult the manufacturer's documentation to ensure that the chosen coupling is suitable for the intended operating temperature of the application. Using a coupling beyond its recommended temperature range can lead to performance issues, reduced efficiency, or even failure.
Applications:
Flexible couplings with varying temperature resistance find use in numerous industries, including aerospace, automotive, manufacturing, power generation, and more. Whether in high-temperature exhaust systems, low-temperature cryogenic processes, or regular industrial applications with temperature fluctuations, flexible couplings play a vital role in providing reliable power transmission and misalignment compensation.
In summary, flexible couplings can be effectively used in applications with varying operating temperatures, provided that the coupling's design and material properties align with the specific temperature requirements of the application.



editor by CX 2023-10-01