Product Description
Water Cooling Temperature Control Straight Hydraulic Flexible Quick Coupling
Product Introduction:
Body Size(in)
1/4(02)
3/8(03)
1/2(04)
5/8(06)
3/4(08)
1(10)
1-1/2(12)
2(16)
Rated Pressure(PSI)
5000
3000
3000
3000
3000
3000
3000
3000
Rated Flow(GPM)
3
6
12
20
28
50
80
100
Spillage (ML)
0.006
0.012
0.02
0.026
0.032
0.035
0.05
0.1
(max. per disconnect)
Temperature Range
-20ºC to +120ºC
Standard seal material NBR
1.Material:
                 Material of Female Socket: Zinc- Chromate plated Steel
                 Material of Male Plug: Zinc- Chromate plated Steel
2. Advantage: Critical Parts are hardened for durability.
                       Poppet valves are available to prevent uncoupled leakage.
                       Poppet valves open automatically when coupled within rated working pressure to keep the flow expeditely.
3. Sizes: NPT 1/4, 3/8, 1/2, 3/4, 1. It's OK to order Female Socket and Male Plug together or seperately.
4. Standard: ISO7241-1 Series A
Interchangeable with:
PARKER 6600 series
FASTER ANV series
AEROQUIP 5600 series
HANSEN HA 15000 series
What's Included:
* Female Coupler
* Male Coupler
Main Material and Series:
Carbon steel,Brass, Stainless steel 304/316
ISO 7241A Series ,ISO 7241B Series ,FLAT FACE COUPLING
Our Service: We can crimp hose assembly for our customers
Application:
Mainly used for construction equipment, hydraulic machinery, oil euipment and other hydraulic applications.
FAQ:
Conventional packaging: carton, can be customized according to customer needs;
Transportation: express, sea and air freight are support
Delivery Time:
1.If we have stock,we'll send out to you in a week;
2. Generally, it will take about 20 days. The specific delivery date will be negotiated according to your order.
MOQ:100
(If the quantity you need is less than 100 pieces, please feel free to make an inquiry with us. If we have stock, you can also
order.)
Payment:LC/TT
 our payment  usual is T/T ,L/C ,if you need other payment , please inform us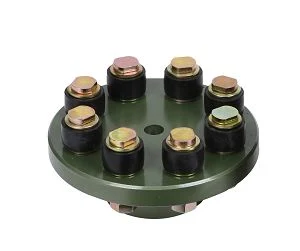 How does a flexible coupling deal with backlash and torsional stiffness?
A flexible coupling deals with backlash and torsional stiffness in the following ways:
Backlash: Backlash refers to the play or clearance between mating teeth in mechanical systems. In certain couplings, such as gear couplings, some degree of backlash is unavoidable due to the space between the teeth. However, flexible couplings with elastomeric or beam-type elements typically have minimal to no backlash. The flexibility of these elements allows them to maintain continuous contact and transmit torque smoothly without any gaps or play between components.
Torsional Stiffness: Torsional stiffness is the ability of a coupling to resist rotational deformation or twisting under torque. It is essential to have adequate torsional stiffness in some applications to ensure accurate motion transmission and responsiveness. Flexible couplings exhibit a balance between torsional stiffness and flexibility. While they allow for a degree of angular and parallel misalignment, they still possess sufficient torsional stiffness to transmit most of the torque efficiently. This characteristic helps maintain the precision of motion control systems and prevents power losses due to deformation.
The design and materials used in flexible couplings contribute to their ability to address both backlash and torsional stiffness effectively. Here are some key features:
Elastomeric Elements: Couplings with elastomeric elements, such as rubber or polyurethane, provide excellent flexibility to absorb misalignments and dampen vibrations. They also exhibit minimal backlash as the elastomeric material maintains continuous contact between the coupling components.
Beam-Type Couplings: Beam-type couplings use thin metal beams to transmit torque. These couplings offer high torsional stiffness while still accommodating misalignments. The beams can flex slightly under torque, absorbing shocks and compensating for misalignment without compromising torsional rigidity.
Composite Couplings: Some flexible couplings use composite materials that combine the advantages of different materials to achieve specific performance characteristics. These composites can offer low backlash and precise torsional stiffness, making them suitable for demanding applications.
High-Quality Manufacturing: The precision manufacturing of flexible couplings ensures that components fit together with minimal clearances, reducing backlash. Additionally, high-quality materials contribute to better torsional stiffness and overall performance.
Overall, flexible couplings strike a balance between flexibility to accommodate misalignments and sufficient torsional stiffness to transmit torque efficiently. By effectively addressing backlash and torsional stiffness, these couplings contribute to the smooth and reliable operation of various mechanical systems.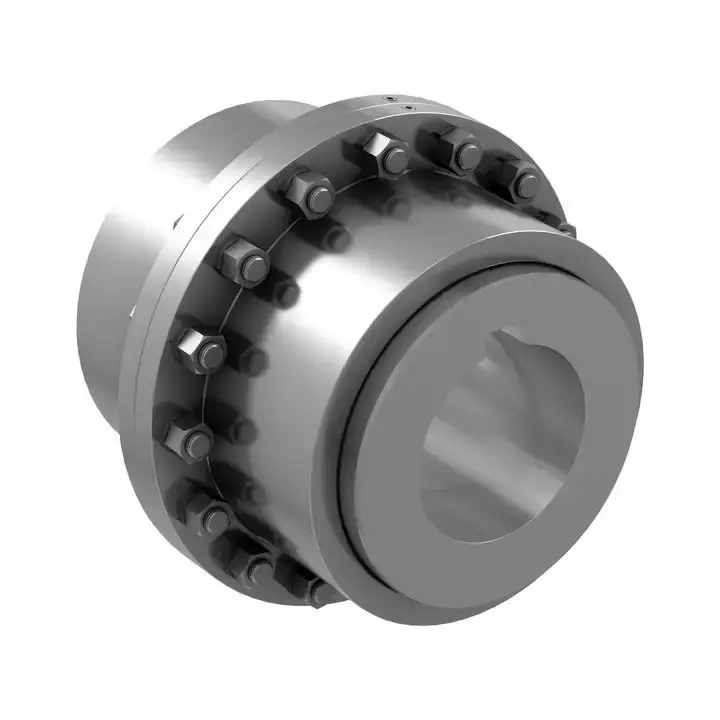 How does a flexible coupling accommodate changes in shaft alignment due to thermal expansion?
Flexible couplings are designed to accommodate changes in shaft alignment that occur due to thermal expansion in rotating machinery. When equipment operates at elevated temperatures, the materials used in the shafts and other components expand, causing shifts in the relative positions of the connected shafts. This thermal expansion can lead to misalignment, which, if not addressed, may result in additional stress on the equipment and premature wear.
Flexible couplings employ specific design features that allow them to handle thermal-induced misalignment effectively:
Flexibility: The primary feature of a flexible coupling is its ability to flex and deform to some extent. This flexibility allows the coupling to absorb small amounts of angular, parallel, and axial misalignment that may result from thermal expansion. As the shafts expand or contract, the flexible coupling compensates for the misalignment, helping to maintain proper alignment between the two shafts.
Radial Clearance: Some flexible couplings, such as elastomeric couplings, have radial clearance between the coupling's mating parts. This radial clearance provides additional room for the shafts to move laterally during thermal expansion without creating excessive forces on the coupling or connected equipment.
Sliding Elements: Certain flexible couplings feature sliding elements that can move relative to each other. This capability allows the coupling to accommodate axial displacement resulting from thermal expansion or other factors.
Flexible Element Materials: The materials used in the flexible elements of the coupling are chosen for their ability to handle the temperature range experienced in the application. Elastomeric materials, for example, can be selected to withstand high temperatures while still maintaining their flexibility.
It is essential to understand that while flexible couplings can compensate for some degree of thermal-induced misalignment, there are limits to their capabilities. If the thermal expansion exceeds the coupling's compensating range, additional measures, such as incorporating expansion joints or using specialized couplings designed for greater misalignment compensation, may be necessary.
When selecting a flexible coupling for an application with potential thermal expansion, it is crucial to consider the expected operating temperature range and the level of misalignment that may occur due to thermal effects. Working with coupling manufacturers and consulting coupling catalogs can help in choosing the most suitable coupling type and size for the specific thermal conditions of the machinery.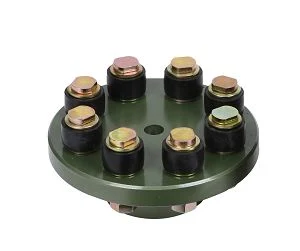 Can flexible couplings be used for both motor-to-shaft and shaft-to-shaft connections?
Yes, flexible couplings can be used for both motor-to-shaft and shaft-to-shaft connections in various applications. The versatility of flexible couplings allows them to adapt to different types of connections and meet the specific requirements of the system.
Motor-to-Shaft Connections:
When connecting a motor to a shaft, a flexible coupling serves as an intermediary component that joins the motor shaft and the driven shaft. Flexible couplings are commonly used in motor-driven systems to accommodate misalignment between the motor and the driven load. In motor applications, flexible couplings help reduce stress and wear on the motor bearings, thus extending the motor's life and enhancing overall system reliability. They also act as vibration dampeners, minimizing vibrations transmitted from the motor to the driven shaft, and subsequently to connected equipment, ensuring smoother operation.
Shaft-to-Shaft Connections:
In many mechanical systems, such as those in the manufacturing, automation, and power transmission industries, shaft-to-shaft connections are required. A flexible coupling can bridge the gap between two shafts and transmit torque while accommodating misalignment. This type of coupling is commonly used to connect shafts that are not perfectly aligned due to factors like manufacturing tolerances, thermal expansion, or foundation settling. By allowing for misalignment, the flexible coupling protects the connected components from excessive stresses and ensures efficient power transmission.
Versatility and Advantages:
The ability of flexible couplings to handle both motor-to-shaft and shaft-to-shaft connections makes them versatile solutions for a wide range of industrial applications. Some of the advantages of using flexible couplings in these connections include:
Minimizing stress and wear on connected components, such as bearings and seals.
Compensating for misalignment, ensuring smooth power transmission.
Damping vibrations and shock loads, reducing the risk of mechanical failures.
Protecting equipment from excessive forces, enhancing system reliability.
Simplifying installation and alignment procedures, reducing downtime.
Improving overall system performance and operational efficiency.
Applications:
Flexible couplings find applications in a wide range of industries, including manufacturing, material handling, automotive, aerospace, robotics, and more. Whether connecting a motor to a shaft or joining two shafts directly, flexible couplings play a crucial role in enhancing the reliability and efficiency of rotating machinery and mechanical systems.
In conclusion, flexible couplings can effectively serve as connectors for both motor-to-shaft and shaft-to-shaft connections, providing essential misalignment compensation and protection for connected equipment in various industrial applications.



editor by CX 2023-09-18