Product Description
Product Description:
Single ball rubber joint is a kind of pipeline joint which is high-flexibility,high-gas tightness,resistance to medium and climate. Limit displacement and Prevent pull off  rubber joint is usually composed of inner rubber layer,fabric reinforcement layer(reinforcement layer have multilayer frictioning nylon cord fabric),middle rubber layer,outer rubber layer,top reinforce metal ring or bead ring. After high pressure, high temperature vulcanization and become. It can reduce the vibration and noise of pipeline.It can also compensate for the Thermal expansion and  cold contraction caused by temperature changed.
 
Product features:
1.Small volume, light weight, good elasticity, easy installation and maintenance.
2.After installation, it can assimilate horizontal, axial and angular displacement caused by pipeline vibration.
3.After installation, it can reduce the noise which produced by the pipeline and water pump etc.
4.Inside has seamless high pressure rubber joint more effectively prevent rubber joint's inner walls from being corroded by corrosive medium in high temperature resistance,acid and alkali resistant,oil resistance pipeline and raised working life.
Technics  condition

Item/type

KXT-1

KXT-2

KXT-3

work pressure MPa( kgf/cm 2 )

1.0(10 )

1.6 ( 16 )

2.5 ( 25 )

explosion pressure MPa( kgf/cm 2 )

2.0 ( 20 )

3.0 ( 30 )

4.5 ( 45 )

vacuum degree KPa(mm/Hg)

53.3 ( 400 )

86.7 ( 650 )

100 ( 750 )

 Applicable  temperature

-15 ºC~ 115 ºC special can reach -30 ºC ~ 250 ºC

Applicable medium

Air,compressed air,water,sea water,hot water,oil,acid,alkali etc.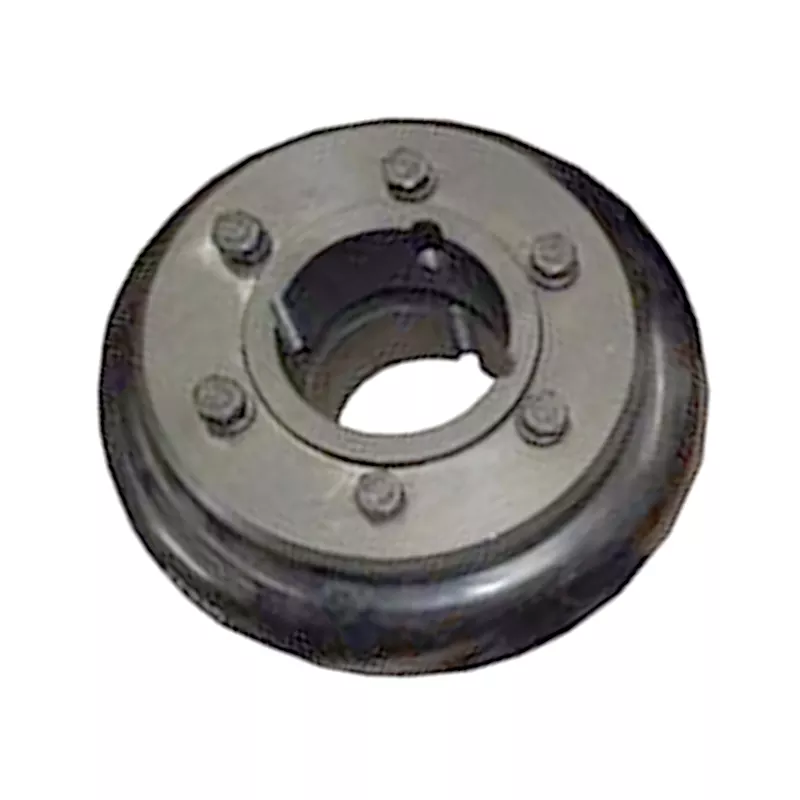 What are the temperature and environmental limitations of flexible couplings?
Flexible couplings are designed to operate within certain temperature and environmental limitations to ensure optimal performance and longevity. The specific limitations may vary depending on the type and material of the coupling. Here are the general considerations:
Temperature Range: The temperature range in which a flexible coupling can operate is crucial. High temperatures can affect the material properties, leading to reduced flexibility and potential failure. Low temperatures can cause the material to become brittle and lose its ability to accommodate misalignment. It's essential to choose a coupling suitable for the intended temperature range of the application.
Corrosive Environments: In environments with corrosive substances, such as acids, chemicals, or saltwater, it is essential to select a flexible coupling made of materials that are resistant to corrosion. Stainless steel and certain polymers are commonly used in such environments to prevent degradation and maintain the coupling's integrity.
Hygienic Environments: For applications in food processing, pharmaceuticals, or cleanrooms, hygienic design is critical. Flexible couplings used in these environments should be easy to clean, made of materials that are non-toxic and resistant to contamination, and free from crevices or pockets where debris can accumulate.
Explosive or Hazardous Atmospheres: In environments where explosive or hazardous gases, vapors, or dust are present, flexible couplings with anti-static properties or explosion-proof certifications may be necessary to prevent the risk of ignition and ensure safety.
Outdoor Applications: For outdoor installations, flexible couplings should be able to withstand exposure to weather conditions, UV radiation, and temperature fluctuations. Couplings with weather-resistant properties are suitable for such applications.
High-Speed Applications: In high-speed applications, the centrifugal forces on the flexible coupling increase with rotational speed. Couplings designed for high-speed applications should be balanced to minimize vibrations and ensure smooth operation.
Shock and Impact Loads: Flexible couplings used in applications with significant shock or impact loads should have the ability to dampen and absorb these forces to protect connected equipment from damage.
Continuous vs. Intermittent Duty: Some flexible couplings are designed for continuous-duty applications, while others are suitable for intermittent duty or start-stop operations. The coupling's design and material should match the specific duty cycle requirements.
It is essential to consult with the coupling manufacturer or supplier to understand the temperature and environmental limitations of a specific coupling model. Proper selection and application of flexible couplings within their defined limitations contribute to reliable and efficient performance in various industrial and mechanical systems.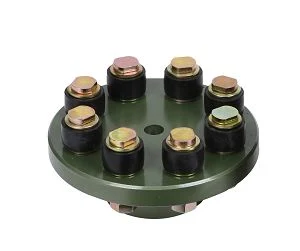 Can flexible couplings be used in precision manufacturing equipment, such as CNC machines?
Yes, flexible couplings can be used in precision manufacturing equipment, including CNC (Computer Numerical Control) machines. CNC machines require high accuracy and precision during operation to produce complex and intricate parts. Flexible couplings play a vital role in such equipment by providing various benefits that enhance their performance and reliability.
Compensation for Misalignment: CNC machines often have multiple moving parts and axes that need precise alignment. Flexible couplings can accommodate small misalignments between these components, ensuring smooth and reliable power transmission without inducing additional stress or strain on the system.
Vibration Damping: Precision manufacturing requires minimizing vibrations that could affect the quality of the finished product. Flexible couplings with damping properties can absorb and dissipate vibrations, resulting in better surface finishes and accuracy of the machined parts.
Torsional Flexibility: CNC machines may experience torque fluctuations during acceleration, deceleration, or tool changes. Flexible couplings with torsional flexibility can handle these variations and prevent torsional vibrations from affecting the machining process.
Backlash Compensation: Some types of flexible couplings, such as beam couplings, offer minimal or near-zero backlash. This characteristic is essential in CNC machines, as it helps maintain positional accuracy during direction changes and reversals.
High Torque Transmission: CNC machines may require high torque transmission capabilities, especially in heavy-duty cutting or milling operations. Flexible couplings can handle substantial torque loads while still providing flexibility to address misalignments.
Reduced Maintenance: With the ability to absorb shocks and compensate for misalignment, flexible couplings can extend the life of other mechanical components in the CNC machine, reducing overall maintenance requirements and downtime.
It's important to select the appropriate type and size of flexible coupling based on the specific requirements of the CNC machine, including torque, speed, misalignment, and environmental conditions. Regular maintenance and inspection of the flexible couplings will ensure optimal performance and contribute to the overall precision and efficiency of the CNC machine.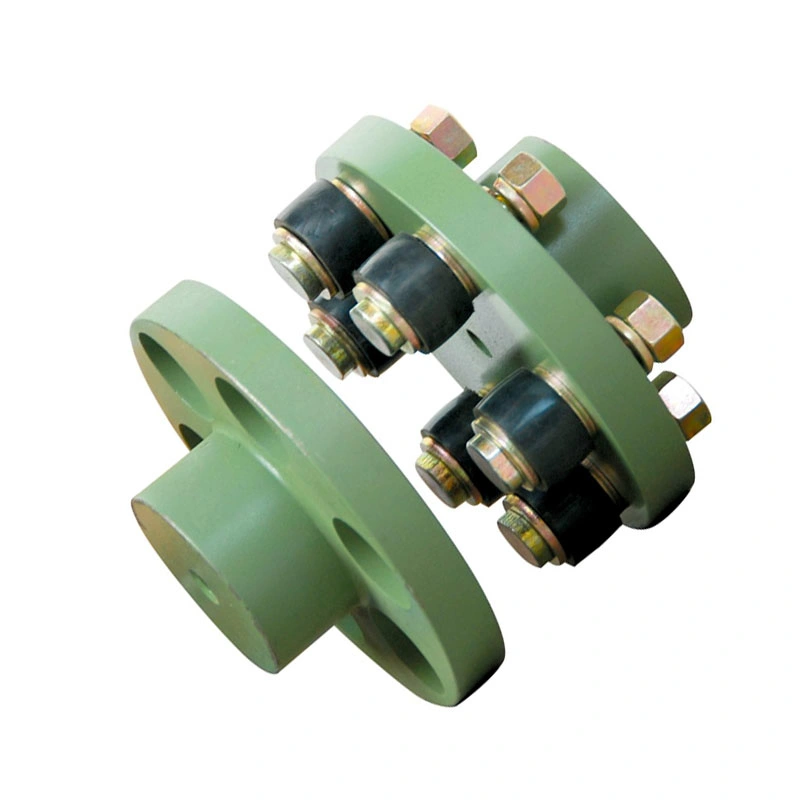 How does a flexible coupling affect the noise and vibration levels in a mechanical system?
A flexible coupling plays a crucial role in controlling noise and vibration levels in a mechanical system. It can significantly impact the overall smoothness and quietness of the system's operation, contributing to enhanced performance and reduced wear on connected components.
Noise Reduction:
Flexible couplings help reduce noise in a mechanical system through their inherent ability to dampen vibrations. When the shafts of rotating machinery are not perfectly aligned, it can lead to vibrations that are transmitted throughout the system, resulting in noise generation. The elastomeric or flexible element of the coupling acts as a vibration dampener, absorbing and dissipating these vibrations. As a result, the noise levels in the system are reduced, creating a quieter operating environment.
Vibration Damping:
Vibrations in a mechanical system can lead to increased wear and tear on critical components, such as bearings, seals, and gears. Excessive vibrations can also cause resonance and damage to the system over time. Flexible couplings can effectively dampen vibrations by acting as a buffer between the driving and driven shafts. The flexible element absorbs the shock and vibrations, preventing them from propagating to other parts of the system. This vibration damping capability not only reduces noise but also protects the system from potential mechanical failures, extending the lifespan of the equipment.
Alignment Compensation:
Misalignment between shafts is a common cause of vibration and noise in rotating machinery. Flexible couplings excel at compensating for both angular and parallel misalignment. By accommodating misalignment, the coupling reduces the forces acting on the shafts and minimizes the generation of vibrations and noise. Proper alignment through the use of a flexible coupling ensures that the system operates smoothly and quietly.
Effect on Equipment Reliability:
Reducing noise and vibration levels has a positive impact on the reliability of connected equipment. Lower vibrations mean less stress on bearings and other rotating components, leading to extended component life and reduced maintenance requirements. A quieter operating environment can also be essential for certain applications, such as in laboratories or precision manufacturing processes, where excessive noise can interfere with delicate tasks or measurements.
Applications:
Flexible couplings find application in a wide range of industries, such as manufacturing, power generation, material handling, automotive, aerospace, and robotics. They are commonly used in pumps, compressors, fans, conveyors, and other rotating machinery where noise and vibration control are critical for smooth and reliable operation.
Summary:
A flexible coupling's ability to reduce noise and dampen vibrations makes it an essential component in mechanical systems. By compensating for misalignment and providing vibration dampening properties, the flexible coupling enhances the overall system performance, reduces noise levels, and protects connected equipment from excessive wear and mechanical failures. Choosing the right type of flexible coupling based on the specific application requirements can have a significant impact on noise reduction and vibration control in the mechanical system.



editor by CX 2023-10-12