Product Description
Product Name:  
Angle bolt pad  coupling for connecting fire protection pipe
Material:
Ductile iron 
Standard: 
UL listed & FM approved
also wen can manufacture different size according to client's requirement.
Sizes available: 
Nominal size
Pipe O.D.
Working pressure
                     Dimensions 
Bolt size
     ∅
       L
    H
mm
in
mm
in
PSI
Mpa
mm
in
mm
in
mm
in
mm
25
1
33.7
1.327
300
2.07
55.6
2.188
98
3.858
44
1.732
M10*45
32
1 1/4
42.4
1.699
300
2.07
66
2.598
107
4.213
44
1.732
M10*45
40
1 1/2
48.3
1.9
300
2.07
74
2.913
115
4.527
44
1.732
M10*45
50
2
60.3
2.372
300
2.07
84
3.307
124
4.882
44
1.732
M10*55
65
2 1/2
73
2.875
300
2.07
98
3.858
138
5.433
45
1.772
M10*55
65
2 1/2
76.1
3
300
2.07
100
3.937
143
5.63
45
1.772
M10*55
80
3   
88.9
3.5
300
2.07
114
4.488
157
6.181
45
1.772
M10*55
100
4   
114.3
4.5
300
2.07
140
5.512
187
7.362
50
1.899
M10*65
125
5   
139.7
5.5
300
2.07
172
6.771
220
8.661
50
1.899
M12*70
125
5   
141.3
5.563
300
2.07
172
6.771
220
8.661
50
1.899
M12*75
150
6   
165.1
6.5
300
2.07
197
7.756
252
9.921
51
2.008
M12*75
150
6   
168.3
6.625
300
2.07
197
7.756
255
10.039
51
2.008
M12*75
200
8   
219.1
8.625
300
2.07
254
10
330
12.992
61
2.405
M16*100
250
10
273
10.75
300
2.07
317
12.48
397.8
15.661
62
2.441
M20*110
300
12
323.9
12.751
300
2.07
370
14.566
457
17.992
60
2.362
M20*120
We can manufacture different sizes according to your requirements.
About US: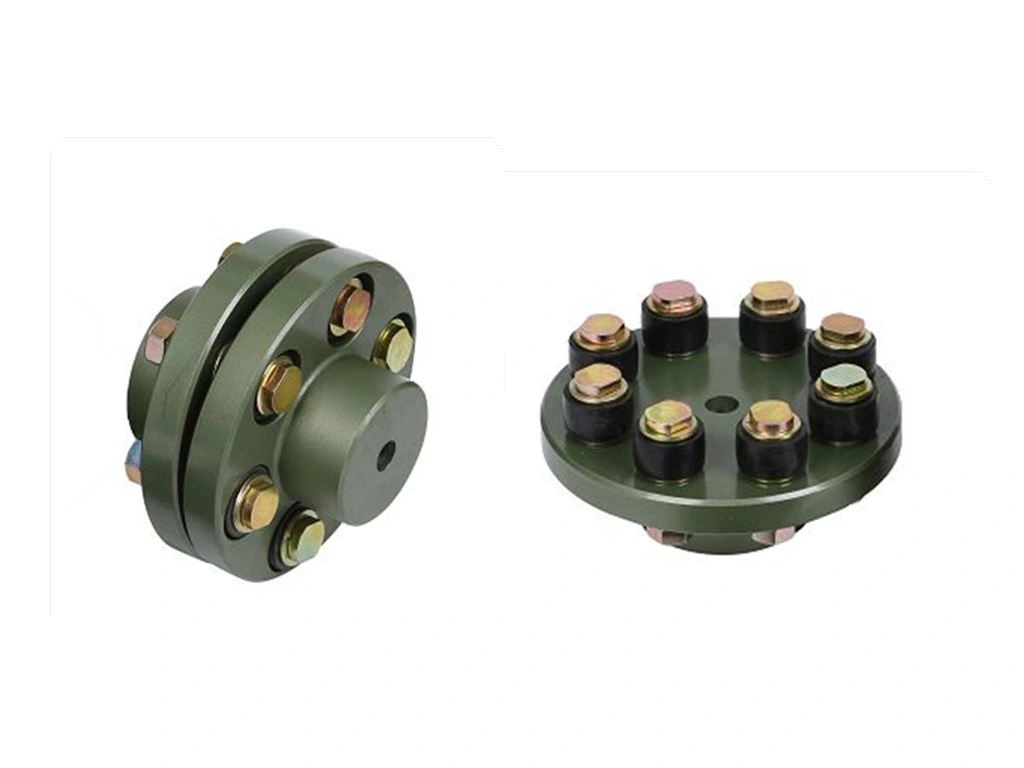 Can flexible couplings be used in precision motion control systems?
Yes, flexible couplings can be used in precision motion control systems, but careful consideration must be given to their selection and application. Precision motion control systems require high accuracy, repeatability, and minimal backlash. Flexible couplings can play a crucial role in such systems when chosen appropriately and used in the right conditions.
Selection Criteria: When selecting a flexible coupling for a precision motion control system, several key factors should be considered:
Backlash: Look for couplings with minimal or no backlash to ensure accurate motion transmission and precise positioning.
Torsional Stiffness: Choose a coupling with sufficient torsional stiffness to minimize torsional deflection and maintain accurate motion control.
Misalignment Compensation: Ensure the coupling can accommodate the required misalignment without introducing significant variations in motion accuracy.
Dynamic Performance: Evaluate the coupling's dynamic behavior under varying speeds and loads to ensure smooth and precise motion control during operation.
Material and Construction: Consider the material and construction of the coupling to ensure it can withstand the specific environmental conditions and loads of the motion control system.
Size and Space Constraints: Choose a compact and lightweight coupling that fits within the available space and does not add excessive inertia to the system.
Applications: Flexible couplings are commonly used in precision motion control systems, such as robotics, CNC machines, semiconductor manufacturing equipment, optical systems, and high-precision measurement instruments. They help transmit motion from motors to various components, such as lead screws, spindles, or precision gears, while compensating for misalignments and providing shock and vibration absorption.
Specialized Couplings: For ultra-high precision applications, specialized couplings, such as zero-backlash or torsionally rigid couplings, may be preferred. These couplings are designed to provide precise motion transmission without any play or torsional deflection, making them suitable for demanding motion control tasks.
Installation and Alignment: Proper installation and alignment are critical to achieving optimal performance in precision motion control systems. Precise alignment of the coupling and connected components helps maintain accurate motion transmission and minimizes eccentricities that could impact the system's precision.
Summary: Flexible couplings can indeed be used in precision motion control systems when chosen and applied correctly. By considering factors like backlash, torsional stiffness, misalignment compensation, and dynamic performance, users can select the right coupling to ensure high accuracy, repeatability, and reliable motion control in their specific application.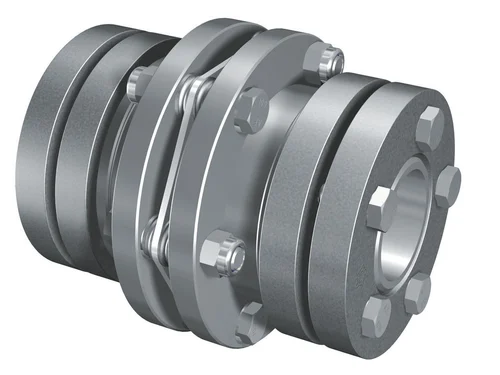 What are the common signs of wear and failure in flexible couplings?
Flexible couplings can experience wear and failure over time, which may lead to operational issues and potential equipment damage. Some common signs of wear and failure in flexible couplings include:
Excessive Vibrations: An increase in vibrations during operation can indicate wear or misalignment in the flexible coupling. Excessive vibrations can also lead to additional wear on connected equipment.
Strange Noises: Unusual noises, such as squealing, rattling, or clunking sounds, may indicate misalignment, fatigue, or damaged elements in the flexible coupling.
Increased Heat: If a flexible coupling is operating at a higher temperature than usual, it could indicate increased friction due to wear or improper lubrication.
Visible Damage: Physical inspection may reveal visible signs of wear, such as cracks, tears, or distortion in the flexible coupling's components.
Reduced Performance: A decrease in the performance of the connected machinery, such as lower speed or torque transmission, may be a sign of coupling wear.
Looseness or Play: Excessive play or looseness in the coupling may indicate worn or damaged components, which can lead to misalignment and decreased efficiency.
Leakage: In the case of fluid-filled couplings, leakage of the fluid can indicate seal damage or wear in the coupling.
Cracks or Corrosion: Cracks or signs of corrosion on metallic components of the coupling can indicate material fatigue or exposure to harsh environmental conditions.
Uneven Wear: Uneven wear patterns on coupling elements or unusual wear at specific points can be indicative of misalignment or excessive torque.
Increased Friction: If the flexible coupling starts to exhibit increased resistance or friction during operation, it may be a sign of wear or inadequate lubrication.
Regular maintenance and inspection are essential to identify these signs of wear and failure early on and prevent further damage to the flexible coupling and connected equipment. Timely replacement or repair of worn or damaged components can help maintain the reliability and efficiency of the system.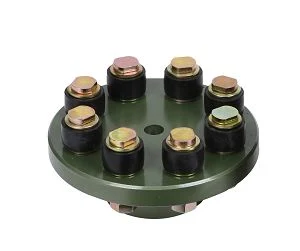 What are the maintenance requirements for flexible couplings?
Maintenance of flexible couplings is essential to ensure their reliable and efficient performance over their service life. Proper maintenance helps prevent premature wear, reduces the risk of unexpected failures, and extends the lifespan of the couplings. Here are some key maintenance requirements for flexible couplings:
Regular Inspection: Perform regular visual inspections of the flexible couplings to check for signs of wear, damage, or misalignment. Look for cracks, tears, or any other visible issues in the coupling components.
Lubrication: Some flexible couplings, especially those with moving parts or sliding surfaces, may require periodic lubrication. Follow the manufacturer's recommendations regarding the type and frequency of lubrication to ensure smooth operation.
Alignment Checks: Misalignment is a common cause of coupling failure. Regularly check the alignment of the connected shafts and adjust as necessary. Proper alignment reduces stress on the coupling and improves power transmission efficiency.
Torque Monitoring: Monitoring the torque transmitted through the coupling can help detect any abnormal or excessive loads. If the coupling is subjected to loads beyond its rated capacity, it may lead to premature failure.
Environmental Protection: If the couplings are exposed to harsh environmental conditions, take measures to protect them from dust, dirt, moisture, and corrosive substances. Consider using protective covers or seals to shield the couplings from potential contaminants.
Temperature Considerations: Ensure that the operating temperature of the flexible coupling is within its designed range. Excessive heat can accelerate wear, while extremely low temperatures may affect the flexibility of certain coupling materials.
Replace Worn or Damaged Parts: If any components of the flexible coupling show signs of wear or damage, replace them promptly with genuine replacement parts from the manufacturer.
Manufacturer's Guidelines: Follow the maintenance guidelines provided by the coupling manufacturer. They often include specific maintenance intervals and procedures tailored to the coupling's design and materials.
Training and Expertise: Ensure that maintenance personnel have the necessary training and expertise to inspect and maintain the flexible couplings properly. Improper maintenance practices can lead to further issues and compromise the coupling's performance.
By adhering to these maintenance requirements, you can maximize the service life of the flexible couplings and minimize the risk of unexpected downtime or costly repairs. Regular maintenance helps maintain the efficiency and reliability of the coupling in various industrial, automotive, and machinery applications.



editor by CX 2023-11-07